| | |
| --- | --- |
| Posted by foodgeek on April 6, 2010 at 5:10 PM | |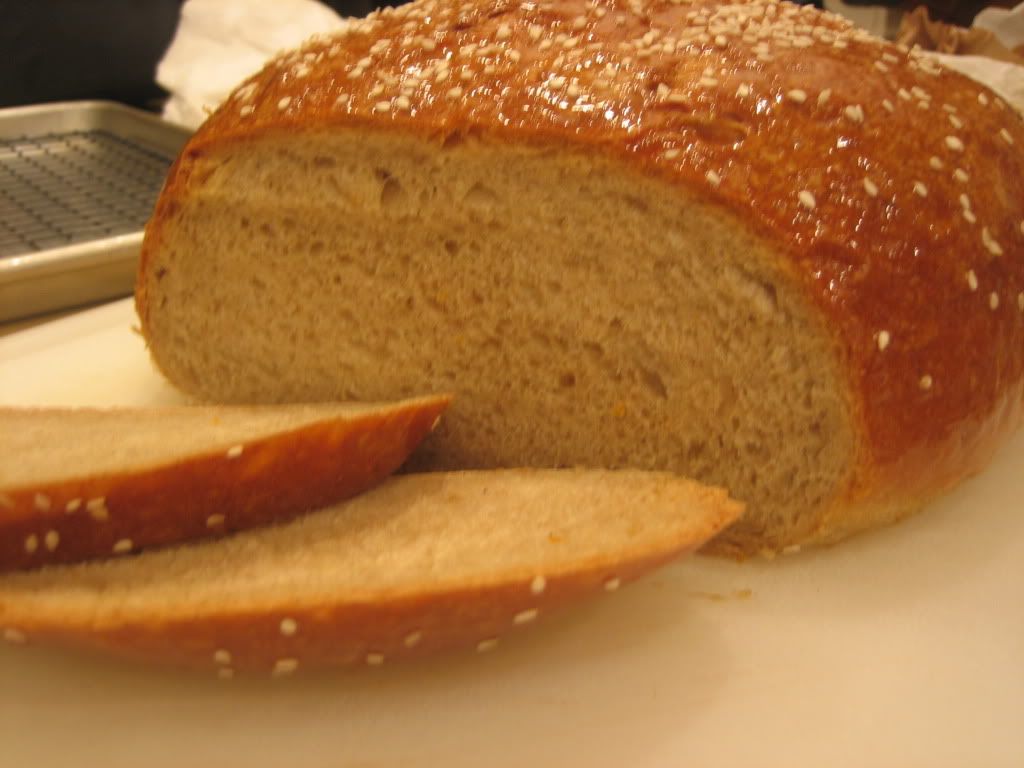 My second bread for the Bread Baker's Apprentice Challenge! S'about time, huh?  I actually baked these quite sometime ago and just have not had a chance to blog about it.
This "Greek Celebration Bread" is traditionally baked during Christmas and Easter holidays. I made right in the midst of Lent. Close enough?
Peter Reinhart included a couple variations to this recipe in Bread Baker's Apprentice with the option of adding dried fruit and nuts to create either Christopsomos (a Christmas bread) or Lambropsomo (an Easter bread). He also illustrated shaping options to create beautiful loaves that appear to be works of art if you can pull it off. I chose to go with the basic recipe and shaping option at this point to start. I would love to make this bread again and try to different mixtures and shapes.
As I remember it, this bread was close to being a brioche, somewhat of a sweet dough almost. The bread is flavored with cinnamon, nutmeg, cloves, allspice, lemon zest, almond extract and honey and included wild yeast starter, which always adds more depth to the flavor of any bread. Thank you, chef Weber, for the starter you gave me back in February which to this remains alive and well in my kitchen. I always look forward to using my starter.
When I made this bread I did not go about taking step by step pictures. I will update this post with those pics when I make this bread again. So for the meantime, I will simply leave you with a pretty picture of the finished product. Stay tuned!